Are you a nature enthusiast? Then Nordmøre (northwestern coast of Norway) is the perfect place for you. Here you can experience everything from fjords to mountains, miles of coastline and a wild landscape. Nordmøre is the northeastern part of Møre og Romsdal, with a number of cities and towns such as Kristiansund, Sunndalsøra and idyllic Surnadal. The area offers spectacular fjord scenery, summit hikes with views, world-class food, Norway's coolest car trip and much more. Here you can experience nature like never before.
When an area has so much to offer, it can be difficult to choose the right destinations and route. That is why we at Campio have put together a guide, so that you can get the most out of your round trip to Nordmøre!
Atlanterhavsveien - Norway's roughest car trip
Whether you are exploring your inner James Bond or looking for a spectacular road trip, this 8274 meter long coastal road is a must to experience.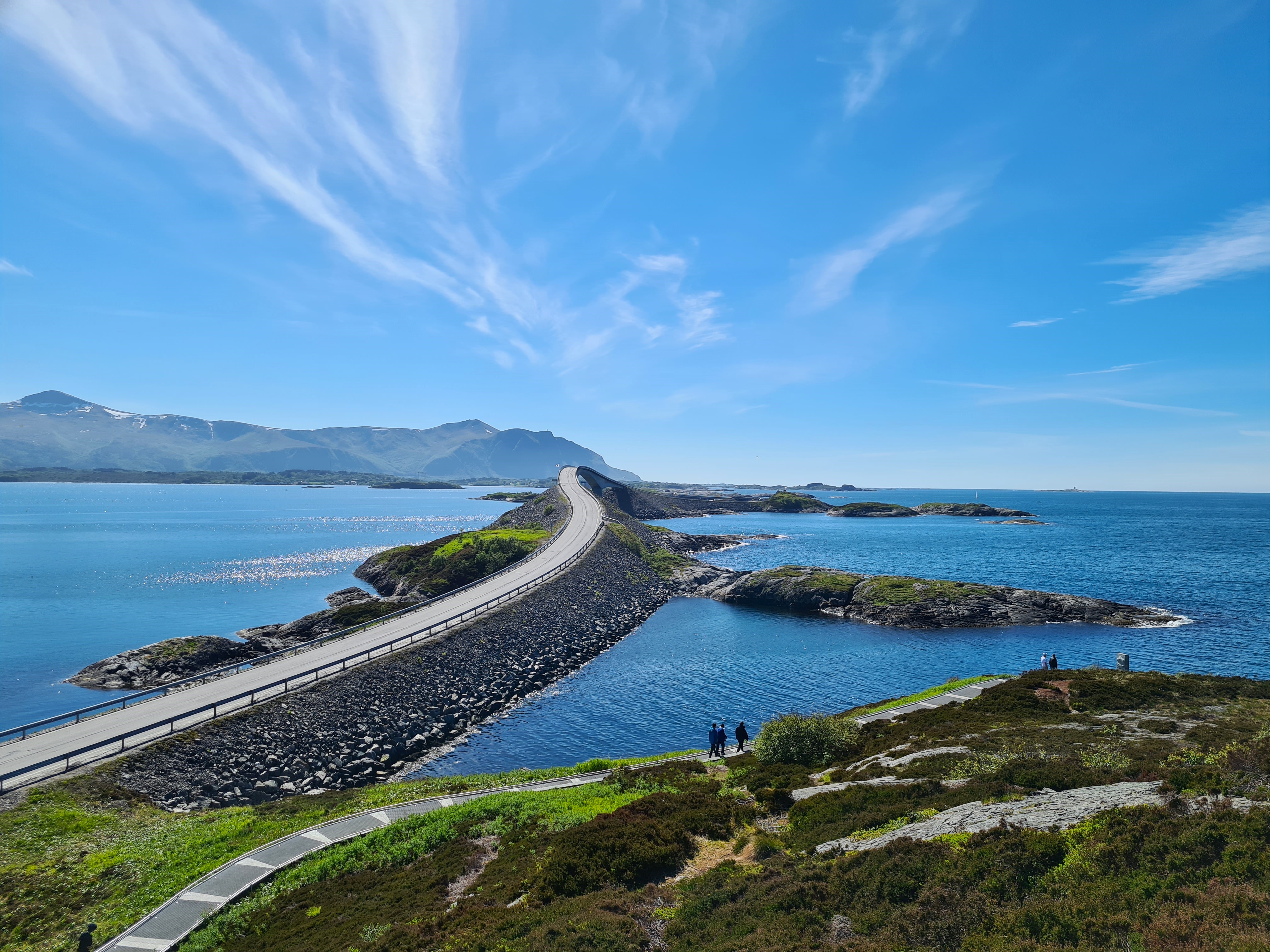 The Atlantic Road is known as the "road in the sea" and is a visual pleasure where it swings elegantly from islet to islet over its eight bridges. Take time to watch the sun disappear below the horizon from here. This is a very unique driving experience.
Overnight at the campsites Skogly Camping Hustadvika or Valsøyaon the trip.
Trips in the Trollheimen mountain area
On Nordmøre you will find the mountain area Trollheimen. Trollheimen is known for its varied and dramatic landscape, with spectacular mountains. Most of nature is protected as a landscape conservation area. The mountains have been used since the Stone Age and are therefore full of cultural heritage with rich history.
In Trollheimen you will find several hiking trails for exciting summit hikes. Experience Ekkertind - Sunndalen's answer to the Pulpit Rock. Ekkertind is twice as high and plunges 1000 m straight down into Sunndal.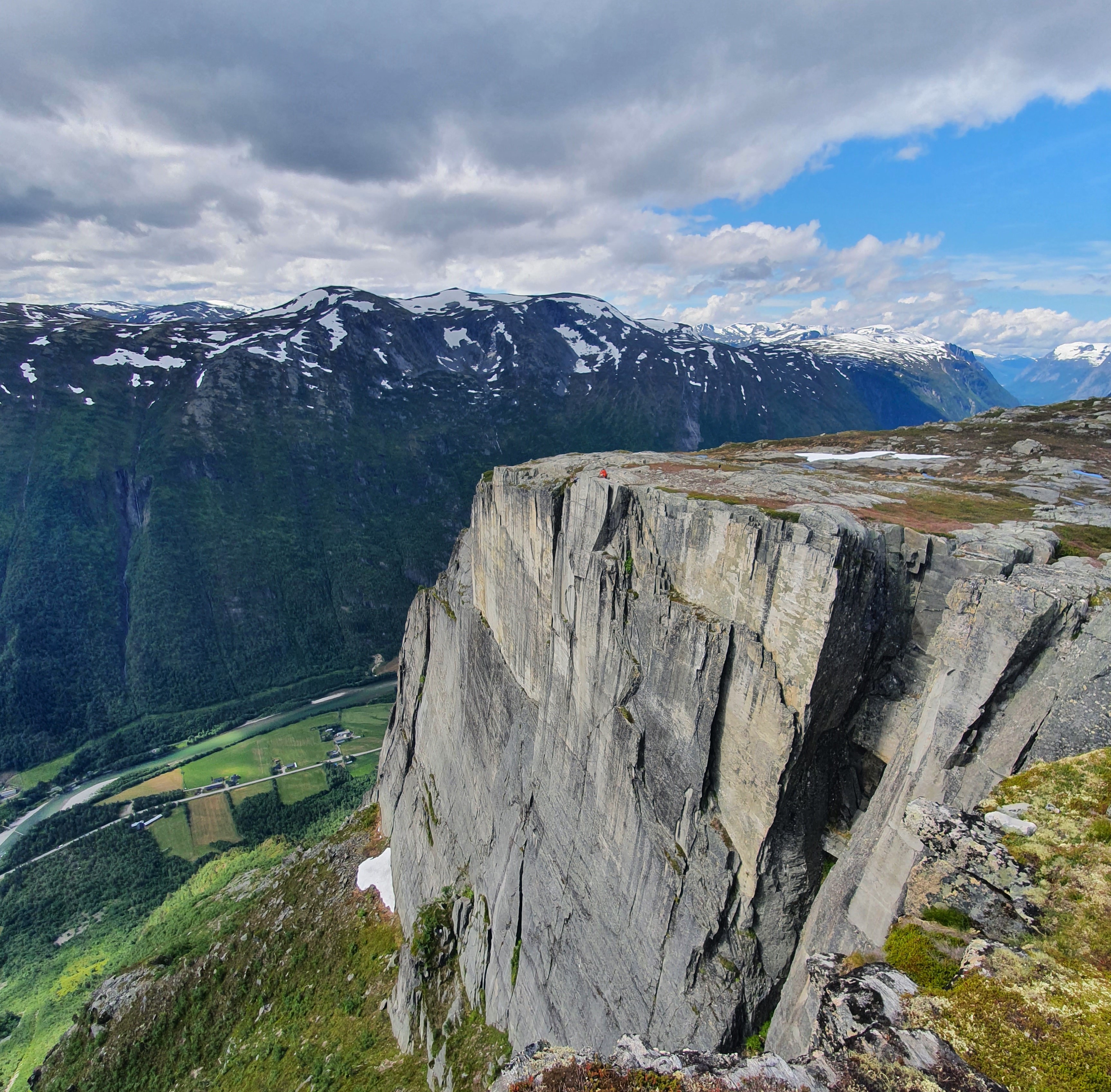 We also recommend a trip to Innerdalen in Vest-Trollheimen. Innerdalenen is for many known as Norway's most beautiful valley. Here you will find, among other things, the magnificent Innerdal tower. This area is possibly the most legendary landscape in Trollheimen.
If a summit hike is not for you, Trollheimen offers many other activities such as cycling, fishing and skiing.
Salmon fishing Surna and Driva - Try your luck
The joy of landing a great fish can hardly be described. Norwegian salmon fishing is a fantastic experience. Norway offers very good and varied salmon fishing in several hundred rivers. On Nordmøre you will find the rivers Surna and Driva.
Surna is Møre og Romsdal's largest and most important river for salmon fishing. The river runs through Rindal and Surnadal Municipality. If you have not fished here before, it is highly recommended. While setting new personal records for daytime salmon fishing, you can spend the nights at one of the many campsites in the area. In Surna you can either spend the night at Surnadal Camping Brekkøya, Småøyan Camping or Utigard Skjermo.
Driva river has its sources from both Dovrefjell and Trollheimen. Driva is a national salmon river that offers both salmon and trout. The river became known early on for its good salmon fishing and has for a long time tempted anglers from all over the world to try their luck.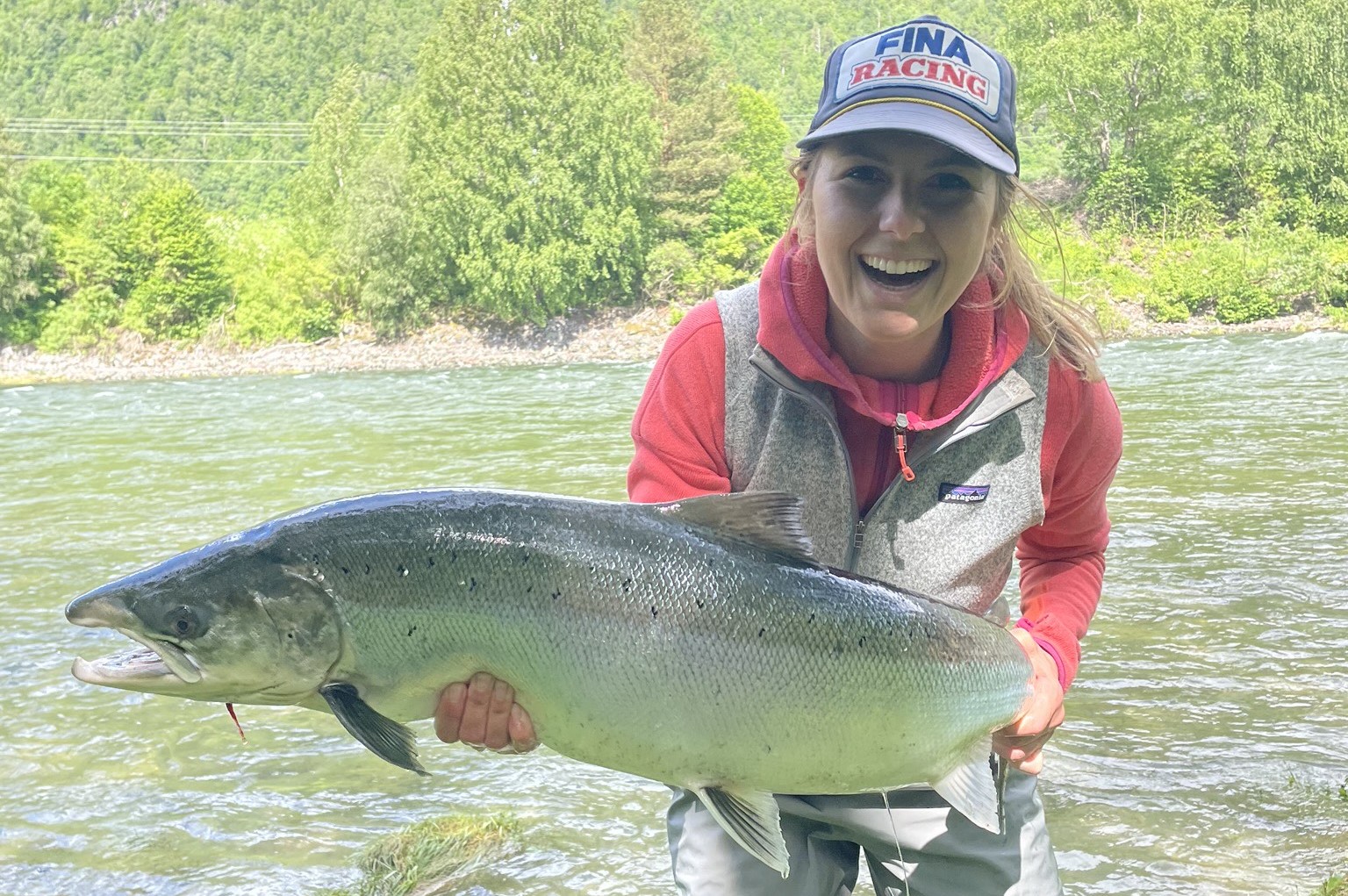 Here follows some good alternatives for accomodation in Driva: Furu Camping, Phillipshaugen, Trædal Hotell
Smøla
At the far end of the Atlantic you will find Smøla, an island unlike any other. Here you will find a fantastic archipelago and a living fishing village. Boats come in daily with catch.
At Veiholmen you will find art exhibitions, museums, cozy cafes and shops with locally produced delicacies.
Smøla is well known for its sea eagle experiences. The guides in Smøla Naturopplevelser give you a close encounter with our largest bird. Nowhere else gives you a better chance of getting close to the sea eagle.
Smøla has something for everyone all year round. On the way to Smøla you can stop by the restaurant and climbing park on Valsøya.
Short way to Romsdalen with Trollstigen, trollveggen and Romsdalseggen
Also take the trip to Romsdalen and Romsdalsfjellene which offers one of the most exciting and varied hiking terrain areas in Norway.
Romsdalen is a long and narrow valley with the emerald green salmon river Rauma at the bottom of the valley and majestic mountains on each side. Here the contrasts between fjord and mountain are striking. A trip may start by the sea and end up high in the mountains - without necessarily taking hours.
In the area you will find Trollveggen, Northern Europe's highest, vertical rock wall.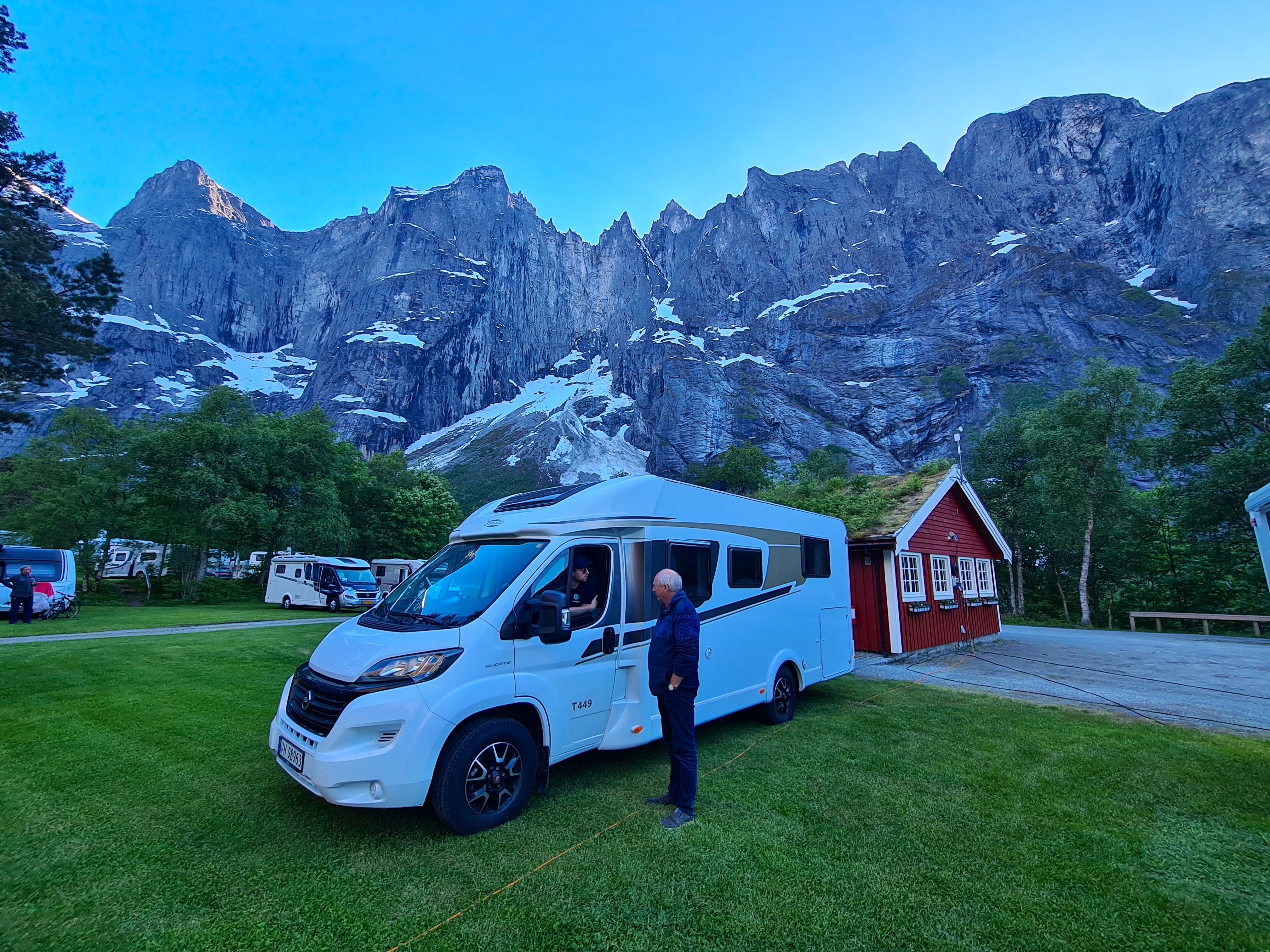 Close to Romsdalen you will also find Trollstigen, one of Norway's most dramatic and most visited attractions. Trollstigen offers spectacular experiences in each of the 11 hairpin bends that wind up the mountainside and climb up to Stigrøra (858 meters above sea level). In some places it is carved into the rock; and some parts are built on top of stone walls. An impressive bridge in natural stone leads the magic ladder over Stigfossen. The road offers dizzying views of steep mountain sides, deep fjords, high waterfalls and fertile valleys. The road is surrounded by majestic mountains such as the King, Queen and Bishop.
Were you tempted to take a trip to Nordmøre or to Romsdalen? There is no shortage of campsites in the area. Check out all our campsites hereand book your holiday today.