Are you an all year-camper? Then you have a lot to look forward to this winter. In Trøndelag there are several beautiful events to see and experience. Here are four tips of things to do:
1. Den Gylne Omvei (The Golden Detour) - a culinary and cultural experience
Are you planning on driving route E6 through northern Trøndelag? Then you should make time for "The Golden Detour" on Inderøy. Along the road you will find historical monuments, farmers market, art galleries and museums, a sculpture park, a cheese factory, breweries and more. Along the coast you also get an incredibly nice drive - which only takes 10 minutes more than the original E6-drive between Røra and Vist. It is perfectly permissible to stop for swimming, action or a delicious snack. Look for the sign "Den Gylne Omvei" and discover the cultural landscape.
Nearby you will find three year-round camping sites that can be booked directly through us: Koa Camping, Hytte in Follafoss and Guldbergaunet Camping in Steinkjer.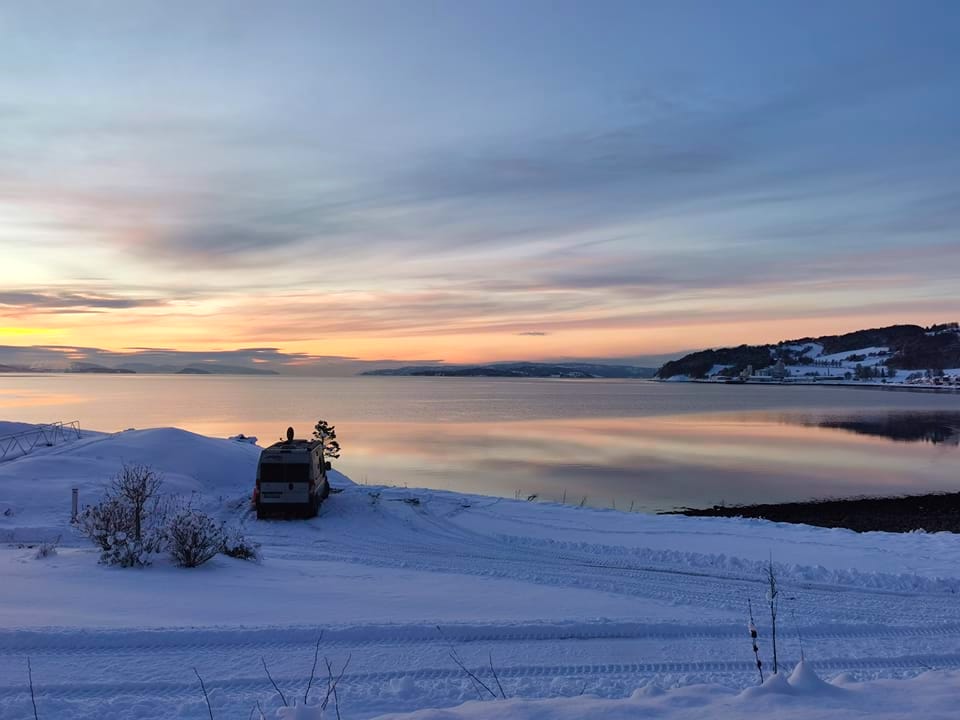 2. Ti på Topp (Ten on Top) - a number of trip suggestions!
Do you want to go for a walk that gives you a nice view? Many towns in Trøndelag are part of the Ti på Topp-initiative. Do some Google-search on "Ti på Topp" in Trondheim, Stjørdal, Verdal, Steinkjer or Namsos to find a number of nice trips, from easy to hard. Explore the Campio map to find a nice place to stay near your next trip.
Get close to the predators in Namsskogan Family Park
Namsskogan Family Park has Norway's largest collection of Nordic animals. The park is open all year round, and is extra pleasant with fire pits and lavo in winter. Discover wolves, bears, wolverines, moose and more in the park located along the E6 at Trones. Nearby there are various campsites, including Brekkvasselv Camping (limited opening hours in the coldest winter months).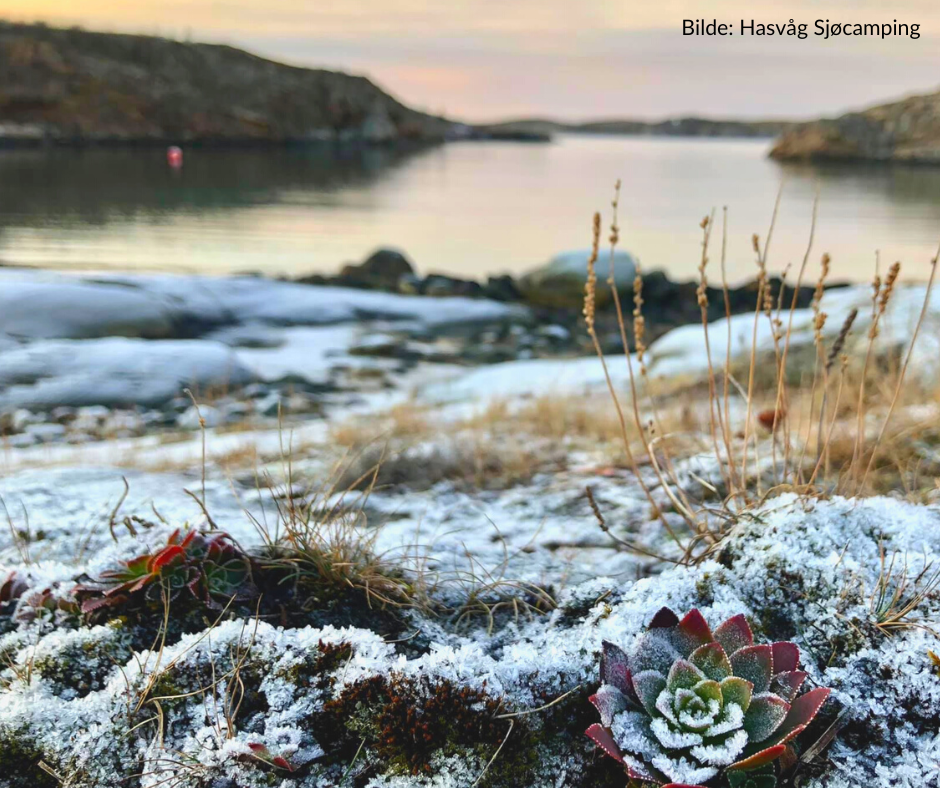 Sea eagle safari and fishing in Hasvåg
Nature is open all year round - and so is the sea. How about a trip to beautiful Hasvåg this winter? Experience the winter-clad mountains surrounded by fresh coastal nature and sea air. There are good opportunities to go fishing or see sea eagles in the winter too! Idyllic Hasvåg Sjøcamping is open all year round, and has nice houses and cabins that you can book if you want to sleep inside a house.