Are you going on a camping trip? Here are some good tips for what you should pack, how to find a good place to spend the night, and how to get a good night's sleep outdoors.
1. Place of accommodation
First of all, it may be a good idea to find accommodation in advance of the trip. Although the common right is the basis for outdoor life in Norway, you cannot necessarily spend the night anywhere, as forests and fields can often belong to private property.
There is fricamping for tents, and there are a number of campsites that offer tent space, such as Storesand****and Stuevika Teltplass on Hvaler. Here you get idyllic tented accommodation close to forest and coast. Tick the box for "tent space" when you search for accommodation at Campio.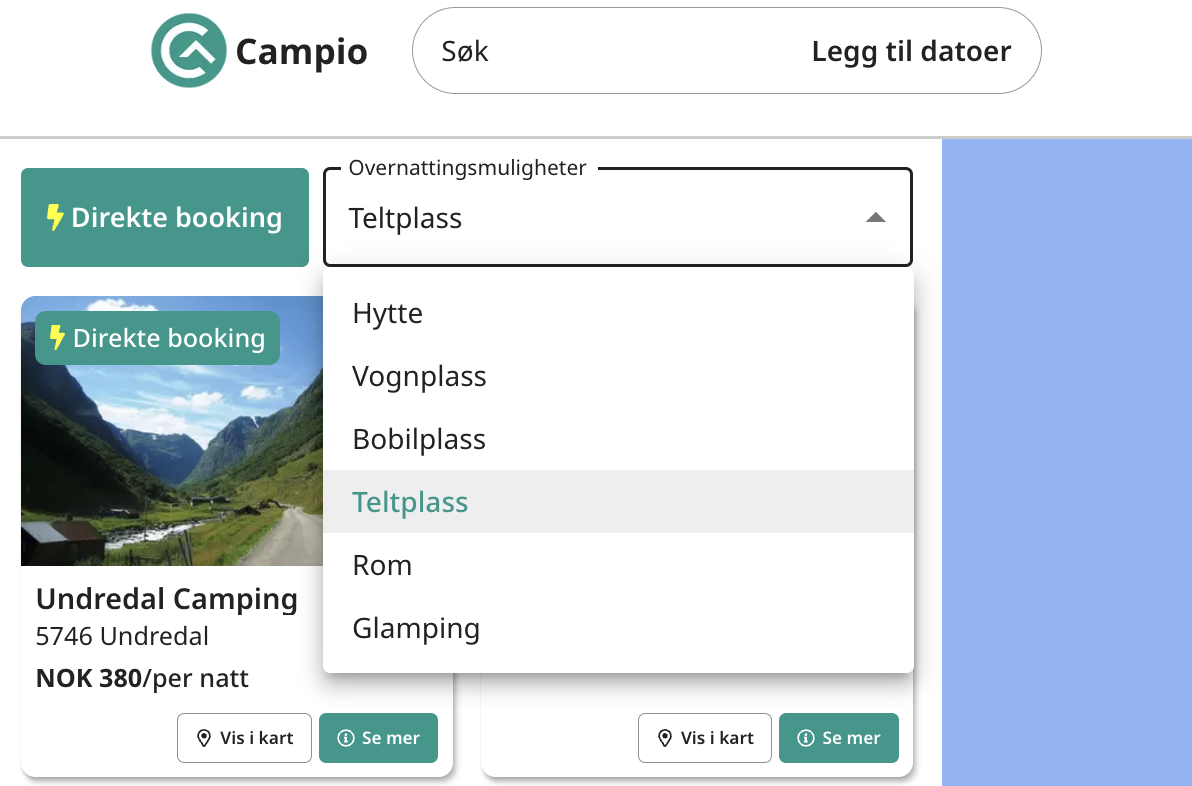 2. Equipment
For a tent trip, you need equipment adapted to the surroundings and the temperature. Are there freezing temperatures at night? Make sure you have sleeping mats that provide good insulation from the ground. For comfort, it can be good to have an inflatable sleeping pad, and if the ground is cold, an extra sleeping pad underneath for insulation. Use a sleeping bag according to temperature.
Do you lack equipment such as a tent? We support the sharing economy! Save money and the environment by borrowing from friends or family, sharing equipment with others, or renting. Pinsj.no helps you rent affordable tour guides - visit their page here.
3. Accommodation
When you set up the tent - make sure you make camp on a level surface, so that you don't have to lie down and slide off the sleeping surface at night. For a good night's sleep, it may be a good idea to bring earplugs to sleep well through the night. Nature offers animal sounds such as chirping birds and the buzzing of flies, which affect the quality of sleep.
A good tip for not freezing is to urinate before you fall asleep, so that the body uses energy to warm itself and the sleeping bag, and not the bladder. Do a few pushups or jumping jacks before getting into your sleeping bag.
4. Food on a camping trip
A packed lunch that is relatively undervalued on camping is bread and cold cuts. This food is easily available and ready to eat, and toppings can be anything from simple cheese and ham to dinner toppings such as omelettes or stews. Slices of bread can also be grilled on a fire to become delicious toast - but make sure you grill somewhere that does not violate the fire ban.
With a storm kitchen, the trip becomes extra luxury. We recommend stew, pasta, omelette and pancakes on tour! Remember gas and matches.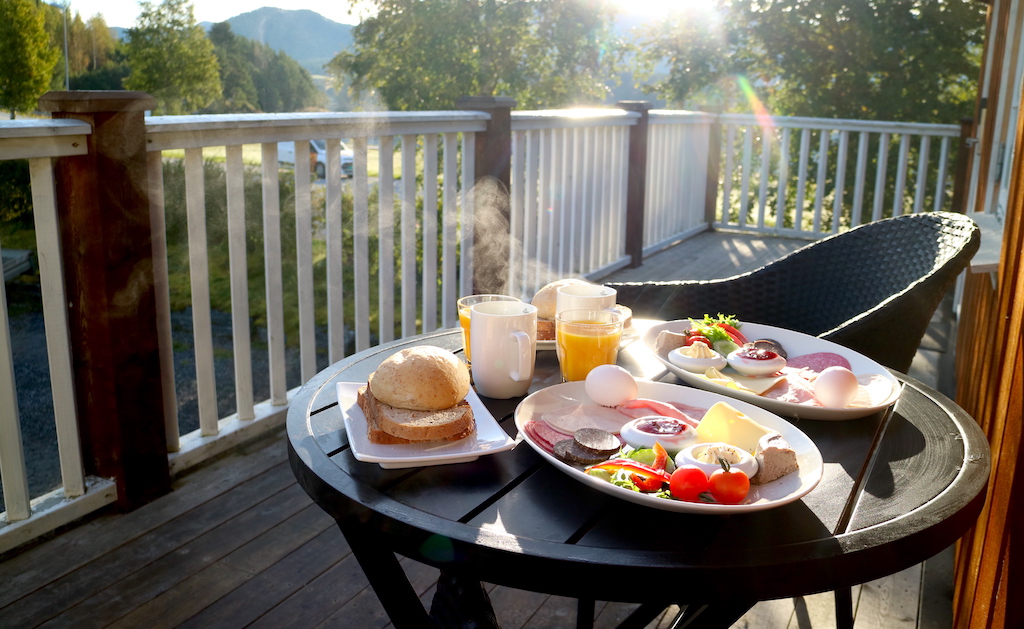 5. Campsites provide extra security and comfort
Tent accommodation at a campsite offers a number of facilities in the immediate vicinity. Several campsites cloakrooms, kitchens, laundry rooms, showers, playground, restaurant and more. This is a short way to comfort if you get hungry, cold, need access to water and more. At Valsøya, for example, you can order breakfast, lunch and dinner.
****Explore the Campio map to find tent sites where you want to travel!