In close dialogue with campsites around Norway, we at Campio have developed a digital booking map!
This simple and clear function is revolutionizing the camping industry. If campsites want it, they can let travelers book exactly the places they want, whether it's close to facilities, the seaside or forest.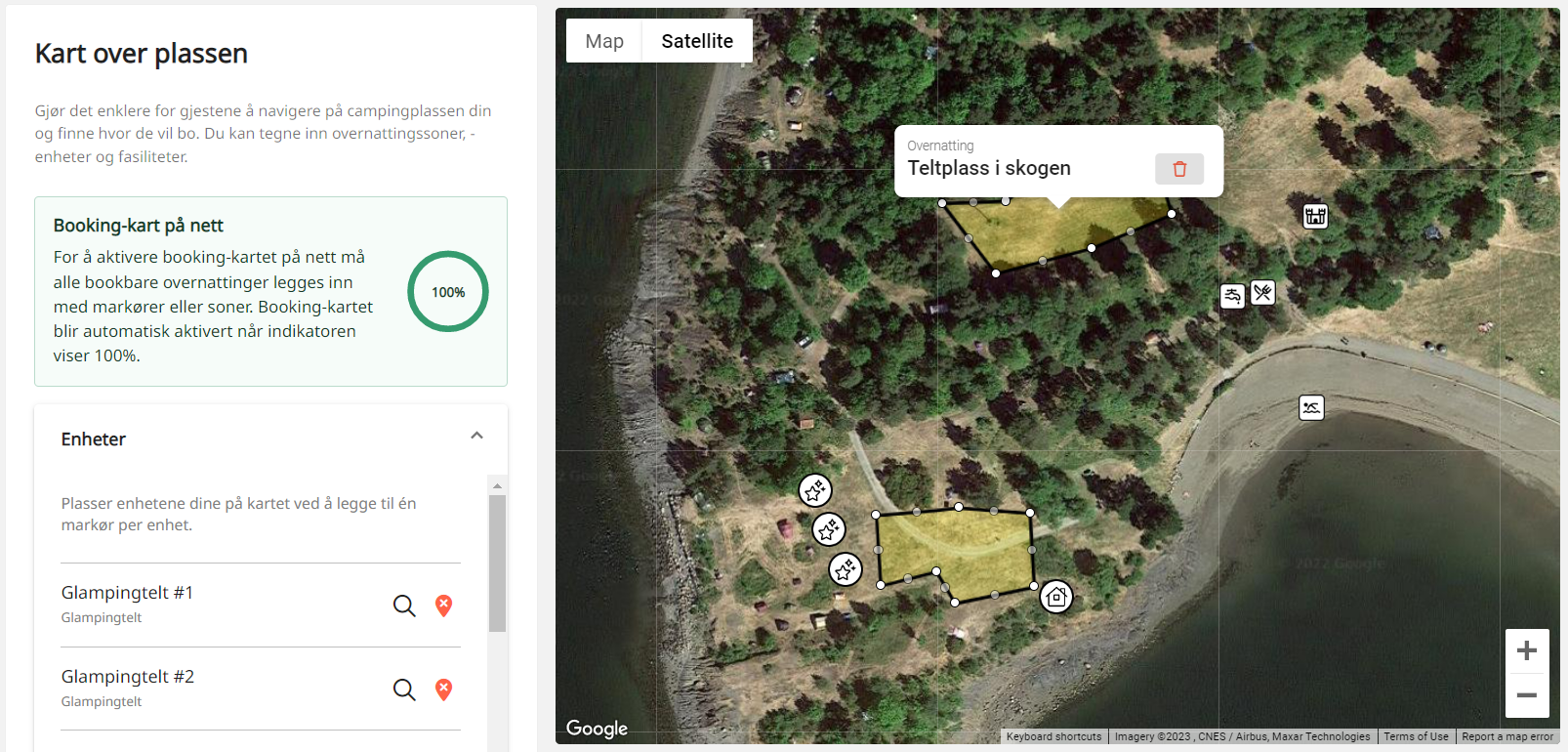 For campsites, it is now easy to create a booking map in the admin pages of campio. You can enter zones for e.g. tents or mobile home parking, or enter individual offers for specific cabins or glamping tents. This is sorted as accommodation units (e.g. Cabin 1, Cabin 2, etc.), or zones with units (e.g. Tent pitch by the sea, Campervan parking w/ playground, Tent pitch by the forest, etc.).
It will now be easier for tourists to book specific units and zones directly from the booking map on your Campio profile. Green, yellow and red colors on pins make it easy to see what is available, unavailable, or whether there is, for example, a minimum number of nights must be booked.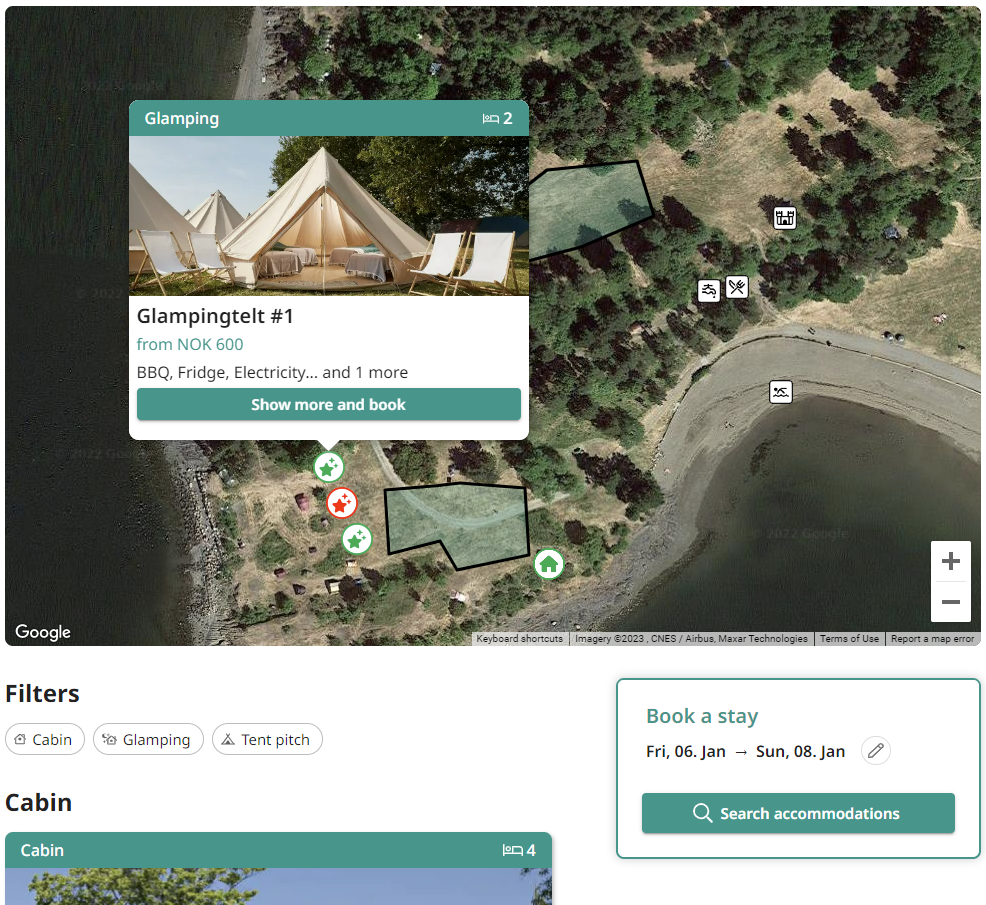 The booking map we have developed can easily be linked to from the campsites' own websites.
Do you want a booking map at your campsite? Go to admin.campio.no to get started, or contact our customer contacts:
Svein Olav Sund: sveinolav@campio.no
⁠Erlend Hagen: erlend@campio.no
We have just launched this fantastic news - and will continue to work on developing our solutions in line with campsites and camping enthusiasts' feedback. Feel free to get in touch if you have input, wishes or needs. Our digital booking map will be further developed in the future, and there will be instructional videos for how to get started. Pay attention!