A good tip before a camping holiday is to research and get to know the facilities around the accommodation or campsite you are staying at. Many campsites offer kitchen and barbecue facilities, but did you know that many campsites also have a restaurant? At Valsøya, you can treat yourself to a delicios breakfast plate before exploring the climbing park, going on a fishing trip or exploring Nordmøre.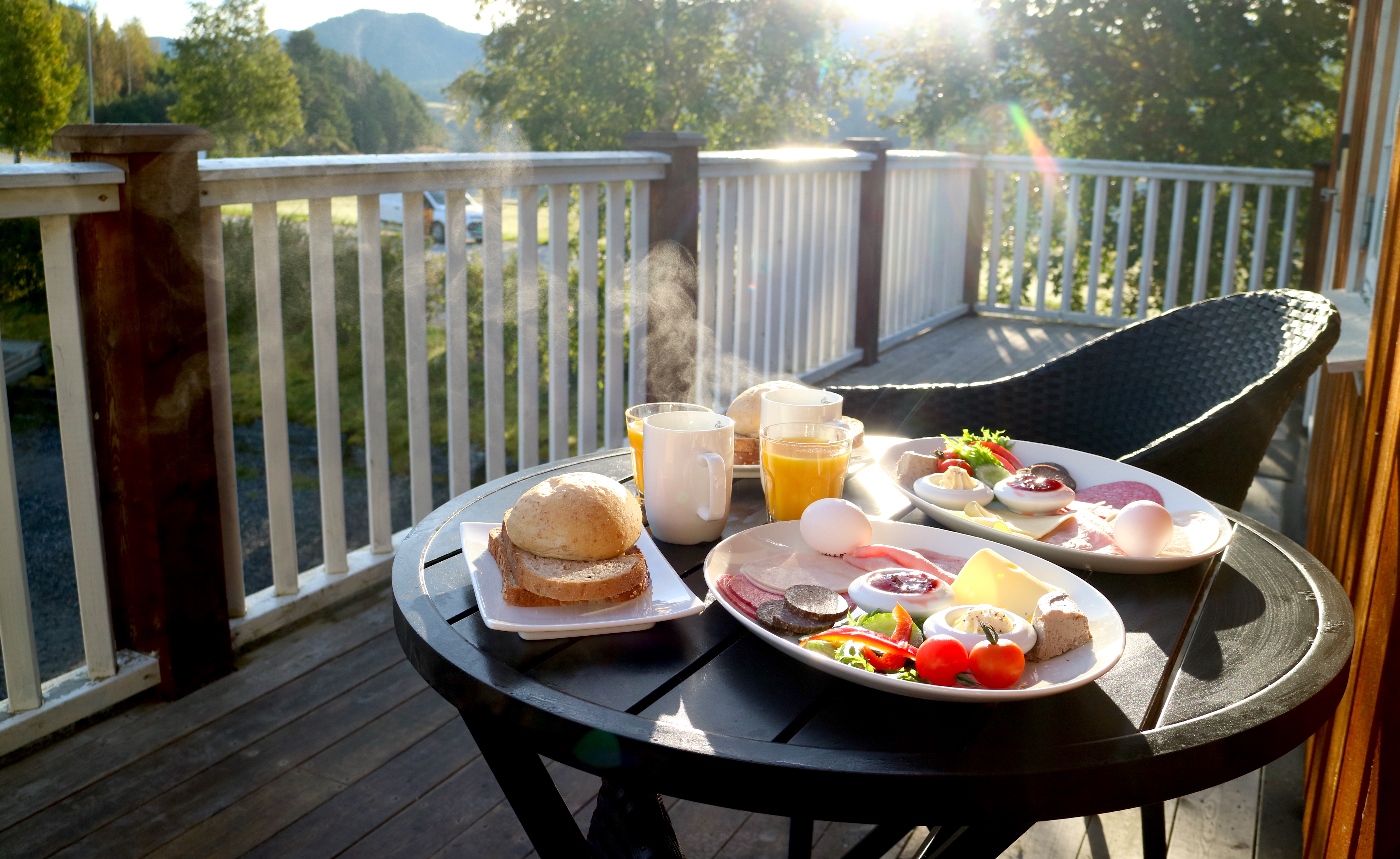 Several campsites have popular restaurants that locals and passers-by visit on the way. Brekkøya Restaurant & Catering,****Sjøterrassen Restaurant and Restaurant Viken are three popular places for a bite to eat.
Save time and treat yourself to some luxury on tour, from morning to night.